You're finally going on a well-deserved vacation, but before you can leave, you have to push aside your guilt and take your dog to the kennel. You feel awful but there are no other options, right? Thankfully, one-on-one dog boarding with A Barking Good Time allows you to travel with peace of mind knowing we will watch your pup in our home. Here are a few reasons why one-on-one dog boarding might be just what you and your pup have been looking for.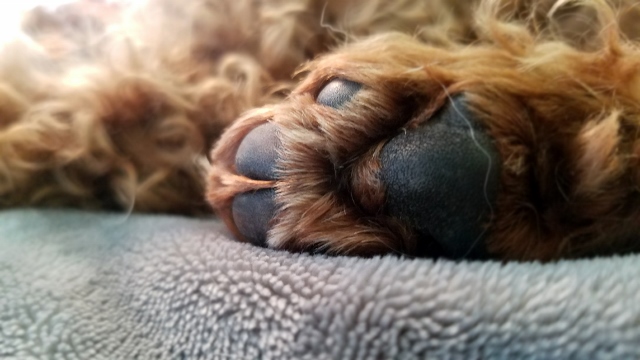 1. Your dog will be less anxious.
Being put in a kennel isn't fun for anyone and dogs may become scared, nervous, and over-stimulated. This means that when they come home, they'll be hyper, under-exercised and wound-up. Leaving your dog in a relaxed in-home environment with a fellow dog lover is so much easier on your dog–he/she will spend his/her days relaxing on comfy sofas and sunlit porches, it'll be like he/she never left home at all.
2. Your dog will get individual love and attention.
At a boarding facility or multi-dog boarding homes, your dog's needs may be overlooked because there are too many dogs to keep track of. With one-on-one in-home boarding, your pup won't get lost in the shuffle. They'll be getting one-on-one care–this means only your dog(s) stay with us and get belly rubs and cuddly naps galore. We can keep close track of your pup's food intake, exercise, and demeanor, so if for any reason your pup is acting a little different, we will let you know right away.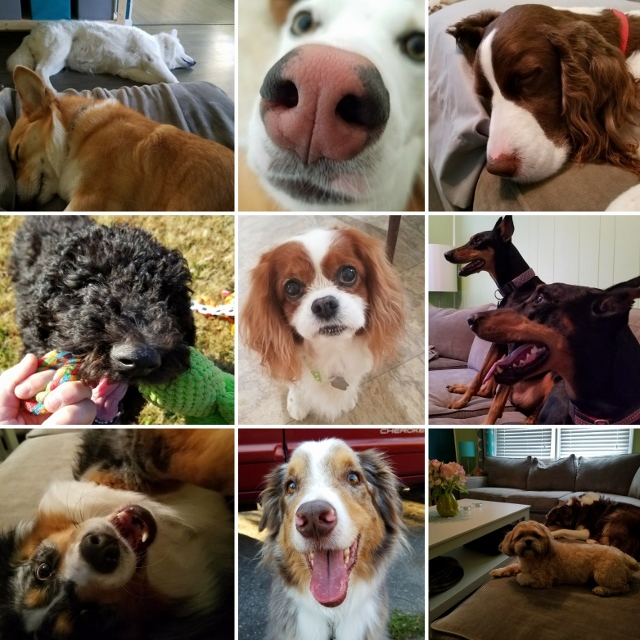 3. You will receive cute updates of your dog.
When you drop your dog off at the kennel, you might only get a blurry photo and a vague report card at the end of the stay. We, on the other hand, can send you photos and text updates as often as you'd like, whether it's a picture of your lazy Shih Tzu lounging or a video of your active pup playing fetch. We also have a Client App that allows you to receive all those cute photos and updates straight to your smart phone. Download the Time to Pet App today!
iTunes Store - https://itunes.apple.com/us/app/time-to-pet/id957456517?mt=8
Google Play - https://play.google.com/store/apps/details?id=com.sweetss.timetopet&hl=en
4. You're getting the best price.
A kennel can cost upwards of $80/night; this gets very expensive, very quickly. We can offer lower rates and discounts for longer stays. For even more peace of mind, we are license, insured, bonded, pet first aid & CPR certified.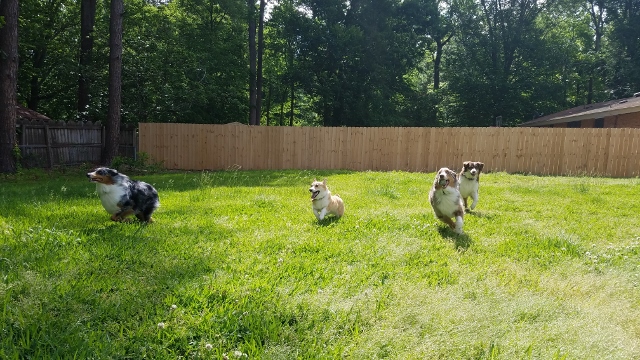 5. Your dog will get exercised and socialized.
After being cooped up in a cage with only a few hours of playtime, it's no wonder dogs act strangely when they come home from the kennel. Here at A Barking Good Time we will make sure your pup's able to play to their heart's content. Also, if you have a senior dog that needs to take it slow or a puppy that needs to work out his/her energy, we can accommodate.
The next time you're planning a trip, consider leaving your dog in our loving home. Your dog's wagging tail will help you know you've made the right decision.